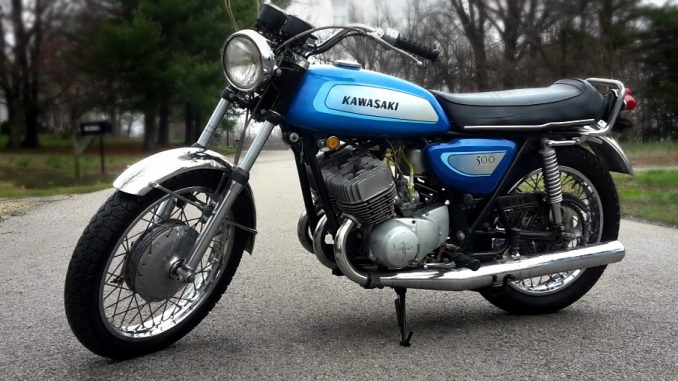 This is a true barn find, it is all original from the seat cover down to the Dunlop Gold Seal K87 rear tire and K77 front,
both still in good condition. This bike only has 2,284 miles on it and from what I can tell it was last registered in Texas in 1979.
The bike has been completely disassembled cleaned and put back together with all original parts, nothing has been stripped or painted,
it is as it was found without the dirt or road dust. The frame does have some rust or what some may call "patina" but I thought that it
would be a shame to alter such a time capsule.
The motor was also stripped down and had new crank bearings and seals installed, the top end had a few scores so it was bored and had 1mm over
pistons installed. The carbs were cleaned and had new kits installed but have only tuned good enough to get it running.
The bike does run and goes through all the gears but it does need the carbs tuned to run properly.